Dr. Constance Brown and Dr. Traci Saito are your certified Invisalign® Diamond providers in Vancouver, Washington!
Straighten your teeth with virtually-invisible clear aligners.
How Is Invisalign Different?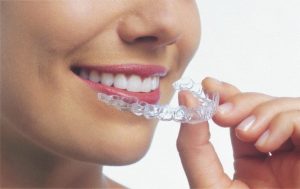 Traditionally, braces have been made of metal components that work together to gently move your teeth into their ideal position. The Invisalign system achieves the same results, only with comfortable, removable clear aligners. No one needs to know you are wearing them, making them perfect for your active social lifestyle.
Did we mention they are removable? That means that brushing and flossing are as easy as ever, and you don't have to worry about popping a bracket off while enjoying a crunchy snack.
The wires and brackets associated with traditional braces can be irritating to gums and cheeks. Invisalign uses smooth, thin plastic that is comfortable to wear. This level of convenience and comfort is appealing to patients of all ages. You can enjoy significant smile improvements without affecting your appearance or confidence.
Invisalign also requires fewer visits to our orthodontic office in Vancouver, Washington, meaning you have more time for… whatever! You can see your customized virtual treatment plan when you begin, and track your progress until the whole process is complete.
How Does Invisalign Work?
Invisalign can correct many common dental and orthodontic issues, from misalignments to overcrowding and more. More than 3 million patients around the world have used Invisalign to improve their smile. The whole process begins with a consultation with Dr. Brown or Dr. Saito, where we will assess your situation and determine if Invisalign is a good fit for you. Both orthodontists are specially-trained providers and will develop an individualized plan to achieve your ideal results.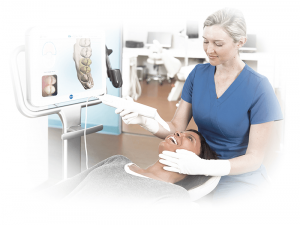 She begins by taking X-rays and digital impressions of your teeth in order to create a 3D image. Using this, she can map out the exact movements of your teeth and create a virtual image of how your new smile will look.
Based on your treatment plan, a series of custom-made clear aligners are made just for you. They are created using BPA-free materials and fit comfortably over your teeth. These smooth aligners are easily removable for eating, drinking, and cleaning your teeth.
As your treatment progresses, you will move through the series of aligners every week or two until your goals are met. Our team will check in with you once every six weeks or so to make sure treatment is going as planned.
How Long Does Treatment Take?
Every Invisalign case is unique. However, depending on the extent of treatment, Invisalign usually takes about a year for adult patients. In teens, treatment time is comparable to that of traditional braces. Best results typically require wearing the aligners at least 20 to 22 hours a day. Once you have achieved your beautiful new smile, Dr. Brown or Dr. Saito will provide you with custom retainers to keep it looking great for years to come.
Will Invisalign Fit My Lifestyle?

Since they are removable, it is totally fine to take out your aligners if you have a special night. The same goes if you play a sport, especially if it requires a mouth guard. Maybe you play an instrument in band. Whatever you do, Invisalign doesn't have to interfere with the activities you love. Removing your aligners for a short time during the day doesn't affect your treatment.

Why Choose Drs. Saito and Brown as Your Invisalign Providers?
As orthodontic specialists, Drs. Brown and Saito are specifically trained to straighten teeth for maximum smile aesthetics. They have extensive experience in creating functional, stable bites and straight smiles. As Invisalign Diamond Providers, both orthodontists regularly attend continuing education courses to stay current on the latest Invisalign technology.
If you would like to learn more about Invisalign in Vancouver, Washington, or want to schedule your consultation, please contact our office today at 360-256-7220. We look forward to helping your smile your best!