Our friendly and experienced team cares about you, and works hard to provide you with personalized orthodontic care that meets your unique needs. We maintain a warm, comfortable atmosphere at Brown-Saito Orthodontics and keep our focus on you throughout your entire experience with us. We value integrity, and believe in providing the right treatment at the right time and keeping you informed about every aspect of your treatment. Call us today at 360-256-7220 to schedule your appointment with our Board Certified orthodontists in Vancouver, Washington. We look forward to working with you to achieve a healthier smile.
Kathy – Treatment Coordinator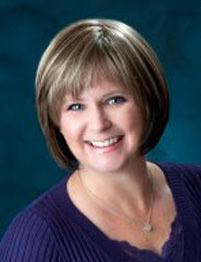 Kathy has worked with Dr. Brown since 1995 and is very happy to help you answer orthodontic questions and get started with your treatment. Her hobbies include sewing, reading and gardening. Ask her about sky diving! She and her husband also enjoy motorcycle riding on nice weekends.
Angie – Treatment Coordinator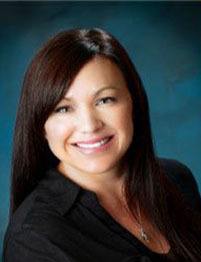 Angie has been working in orthodontics for over 10 years. She joined our office in 2014. Orthodontics is her favorite because she loves to see the kids enter braces and then see them transform into teens with beautiful smiles. Outside the office, Angie keeps busy with her two children, Ayden and Gracie. They love to hike, mountain bike, canoe and go to the beach. Their favorite place to explore is the Columbia Gorge. Angie and Ayden are HUGE Blazer fans and never miss a game.
Estela – Scheduling Coordinator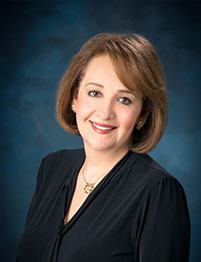 We are lucky to have added Estela to the team in 2017 as a scheduling coordinator; she has been working in orthodontics since 1994. Estela enjoys seeing the changes in our patients and being able to watch their smiles transform. Estela has been happily married for over 20 years, has three kids and one granddaughter. She likes traveling, cooking and being crafty. Estela is fluent in Spanish.
Jennifer – Financial Coordinator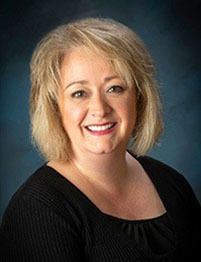 Jen has been working in the dental field for 12 years and in office settings for over 23 years. Patients are her favorite part and motivation in the field. She recently moved to Vancouver from Hermiston, Oregon, with her 18-year-old, JC. Reading, watching movies and hanging out with her pets are Jenn's favorite hobbies. Her future plans include watching JC graduate from college and someday being a grandma.
Haunani – Scheduling Coordinator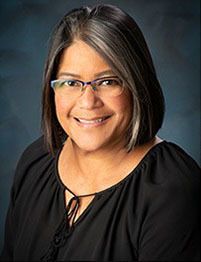 Hau is originally from Wai'anae, Oahu, Hawaii. She moved to Vancouver, Washington, in August 1996. She has been together with her husband, Jerrold, for 36 years! And they have two wonderful children, two beautiful grandchildren and two French Bulldogs. Although she is miles away from Hawaii, Hau is happy that there's a large Hawaiian community in the Pacific Northwest. "It is like home away from home, where most of our ohana resides."
Danea – Scheduling Coordinator 


Danea has lived in Vancouver since 2007 and has worked in orthodontics since 2009. She has worked multiple positions within an orthodontic office, from assistant to treatment coordinator, financial coordinator and scheduling coordinator. She has always enjoyed working in the field, seeing the changes throughout our patients' treatments.
Sue – Orthodontic Assistant


Sue has worked with Dr. Brown since 2004. She has a sweet disposition and is very gentle with her patients. Sue loves to see the changes in patients as they go through treatment. "It's fun to see their new smile when they finish."  Sue also enjoys the outdoors by gardening, boating, skiing and going to sporting events. She also has two adorable granddaughters. One of Sue's favorite places to visit is the beach. Ask her about clamming!
Mackenzie – Orthodontic Assistant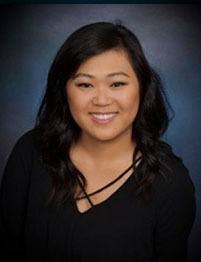 Mackenzie grew up in Vancouver and attended St. Mary's Academy. She recently finished her dental assisting certification from Charter College, and she is very excited to be following in her parents' footsteps in the dental field (she is Dr. Brown's daughter). When she isn't in the office, she loves traveling — she has been to six continents! — shopping and taking care of her two cats, Athena and Cookie.
Laurie – Orthodontic Assistant
Laurie has been an orthodontic assistant since 1994 and has worked with Dr. Brown since 2001. Laurie is very gentle, has great attention to detail and a great assistant. You can tell that Laurie loves her job. Laurie keeps busy outside the office doing things with her grown children, gardening, collecting Couture handbags and taking care of her two Persian cats.
Angela – Orthodontic Assistant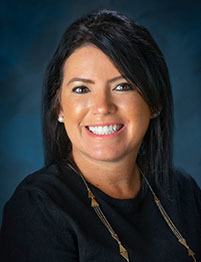 Angela has been an orthodontic assistant for many years. She enjoys running, working out, going to dinner with friends and taking her dog, Jackson, on walks.
Janelle – Lab Tech/Sterilization/Orthodontic Assistant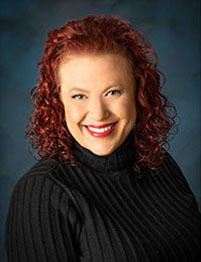 Janelle has been working in the dental field for over 10 years. What she loves about this field is getting to see people's smiles start to come through as they see the life-changing results orthodontics give to people who didn't like to smile because of their teeth. Janelle loves to spend time with her two daughters, going to Broadway plays, fishing and listening to music, and recently, she has been learning to play the harmonica!
Kathy – Orthodontic Assistant & Lab Technician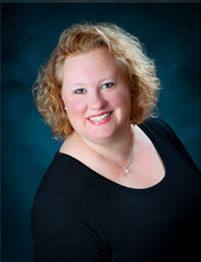 Kathy is an orthodontic assistant and our lab yechnician. She loves to get to know her patients and work with our orthodontists to create the best possible smiles. Kathy is a master in the lab and creates most of our retainers and plaster models. She has a very good eye for detail and loves the creativity in lab work.
Tera – Orthodontic Assistant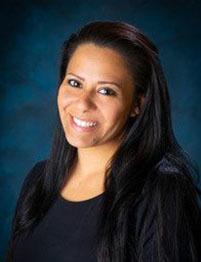 Tera has been working in orthodontics for over 20 years. She loves the details of orthodontics and prides herself on her relationships with her patients. Tera is a mom of two amazing kids; Mahea has been dancing hula for a few years and Kawai aspires to be a pro athlete. Family is everything to Tera.